IAGPT : A global alliance of solutionists combating plastic pollution
From the 29th of May till the 3rd of June, is being held the negotiations for a Global Treaty against Plastic Pollution. These talks are taking place in Paris at the initiative of the United Nations.
The Innovation Alliance for a Global Plastics Treaty (IAGPT) represents the innovation players involved in the fight against plastic pollution (NGOs, companies, start-ups) at the negotiating table. This international alliance was set up at the initiative of Fondation de la Mer, The Ocean Cleanup and Repurpose Global. 
Our Goal
Convened by the Ocean Clean up and Repurpose Global, the Innovation Alliance for a Global Plastics Treaty (IAGPT) unites a global group of startups, ecosystem enablers, technology companies, philanthropists, and investors, to quicken plastic action innovation & progress towards zero plastic pollution by 2040.
The IAGPT will do this by advocating for strategic goals, treaty obligations, and implementing concrete actions as part of the UN Global Plastic Treaty.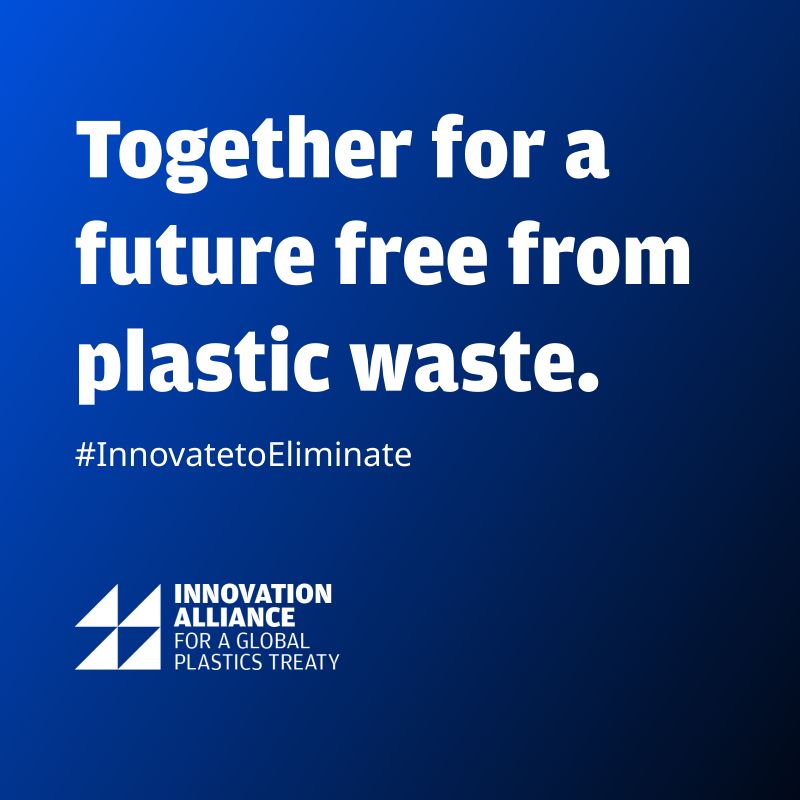 Who we are
The Innovation Alliance is a nonprofit, multi-stakeholder initiative consisting of :
-Alliance Members (startups, implementers),
-Innovation Champions (enablers, investors, philanthropies),
-Scientific Council (renowned circular economy research and academic experts).
The idea for this cross-sector alliance came from a surprising lack of representation of solutionists at the first negotiations summit for a Global Plastic Treaty. The alliance is focused on bringing the opportunities from this innovation ecosystem to the forefront of this important policy process, and accelerating progress against plastic waste.
B:bot turns plastic bottles into glitter before your eyes
As part of the negotiations for a global treaty against plastic pollution, Fondation de la Mer and the Innovation Alliance attend an on-site presentation of an innovative solution for collecting and recycling plastic bottles.
This field trip aimed to showcase an example of innovation that is already being deployed in France, among the many initiatives that are emerging, developing and need to be encouraged to fight against plastic pollution.
The visit was an opportunity to see the B:Bot machine in operation, which has just been installed at the Carrefour supermarket in Athis-Mons, 30 minutes away from Paris. This machine allows customers to drop off their plastic bottles, which are transformed directly into plastic flakes, guaranteeing 100% recycling.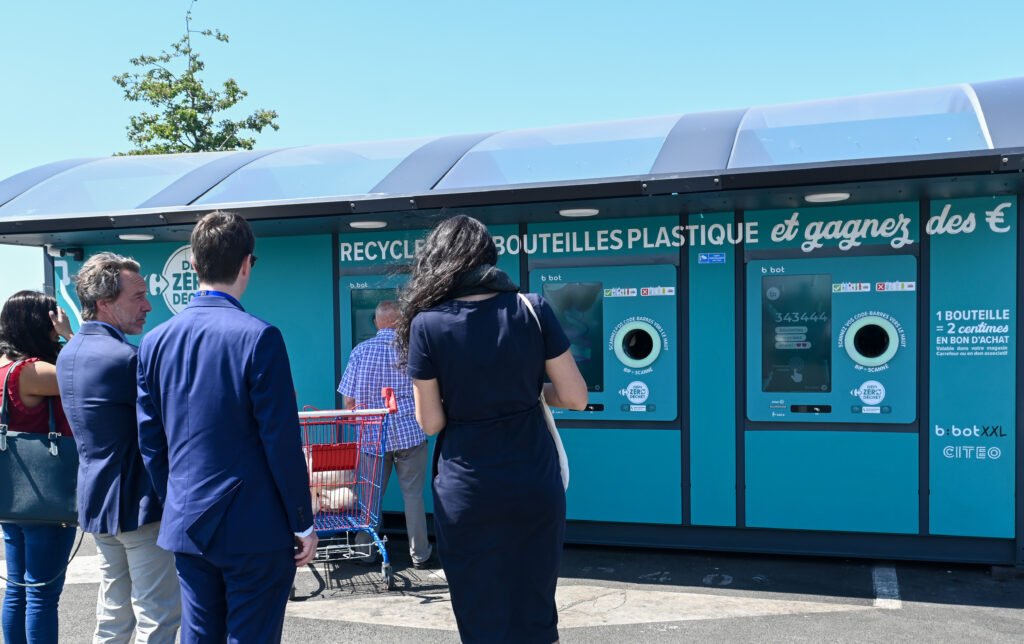 B:bot is a solution for collecting and recycling PET bottles in a 100% circular, short-circuit loop. B:bot is entirely self-financing thanks to the resale of materials, which means it can be set up in any country, maximising the volumes collected with an educational and supportive incentive system that is compatible with any form of regulation.
In contrast to other machines, it can sort out colours at source and directly converse into flakes (as opposed to compacting technologies). This considerably shortens the recycling loop. This is both an economic and ecological advancement as it reduces the ecological impact and the cost of collection.